Explore Katharina Cibulka's public art installation for NMWA's exterior during the museum's renovation.
Daily, Now - Apr 30, 2023.
Austrian artist Katharina Cibulka covers the museum's north-facing façade with one of her monumental "SOLANGE" (German for "as long as") nets, a project that addresses gender-based inequity and social power structures. In bright pink tulle, Cibulka stitches witty messages across the exteriors of scaffolded buildings, such as "As long as the art market is a boys' club, I will be a feminist." Prior to developing each site-specific SOLANGE phrase, the artist seeks public input to understand the concerns of local residents, exploring topics such as income inequality, family structures, beauty, and image and the art world. Lookout: Katharina Cibulka is the artist's first installation in the United States.
CONTACT
1250 New York Ave. NW
Washington, DC 20005
United States
Free
Nearby Favorites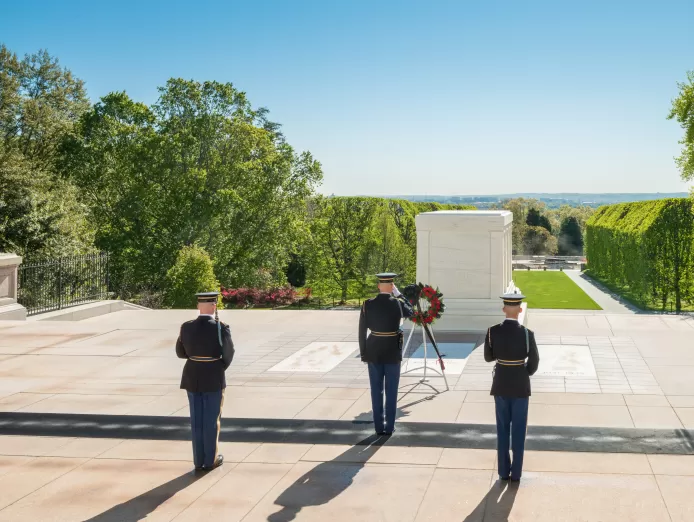 ---
Arlington National Cemetery Tours
Arlington National Cemetery is an enduring tribute to those who have d...
SPONSORED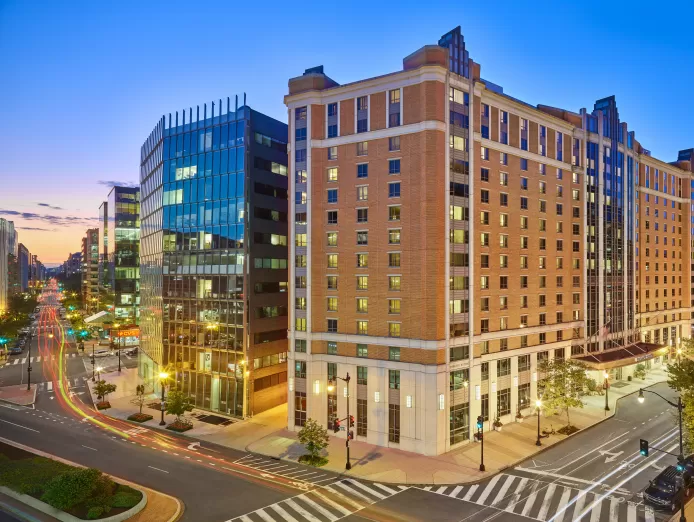 ---
Embassy Suites Washington, DC-Convention Center
Welcome to the Elevated Embassy Suites, a renovated all-suite hotel in...
SPONSORED