Our end-of-the-week picks for Sept. 23-25
We've gathered up some fun things to do in DC this weekend. You can also read what else is going on during the week and throughout the month.

Looking for a local perspective delivered directly to your inbox every two weeks? Sign up for our "DC on the Go-Go" Local Newsletter to stay in the know.
Friday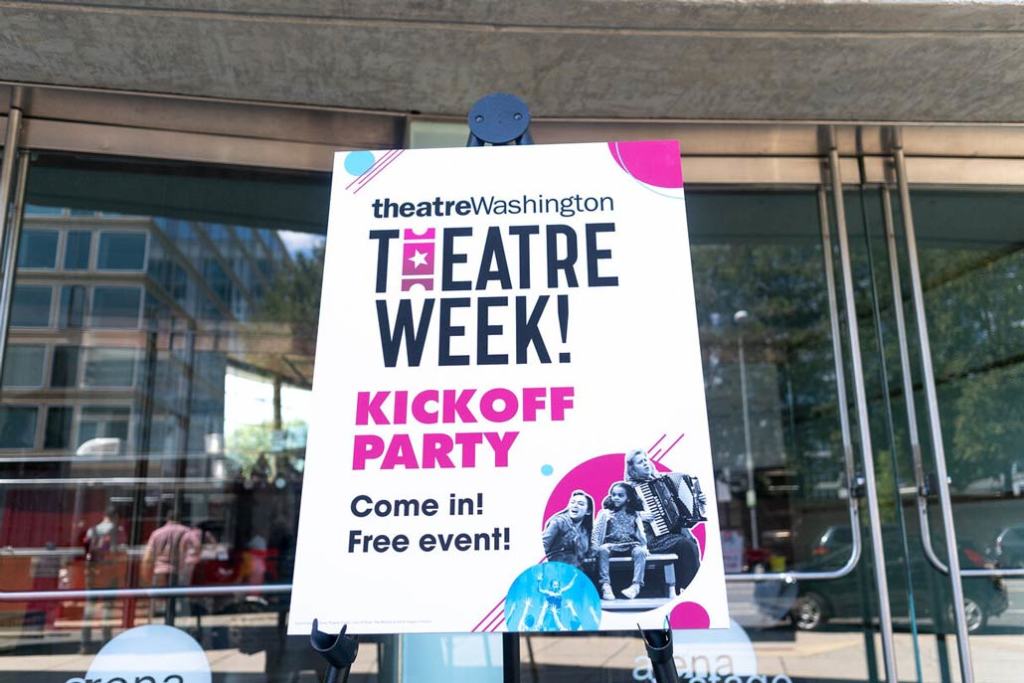 Theatre Week
Celebrate the theatre season in the Washington, DC area with a weeks-long promotion from TheatreWashington. Savor the opportunity to sample the diverse and vibrant work of dozens of theaters and companies on a variety of stages across the region. There are musicals, dramas, comedies, theatre for young audiences and much more. In addition to discounted tickets, Theatre Week also includes special events (most of which are free) designed to entertain, educate and inspire. The promotion runs through Oct. 9.
All American: The Power of Sports
The National Archives' new 3,000-square-foot exhibit showcases more than 75 items including original records, artifacts and photographs that showcase how American sports unite, teach and inspire us. Highlights include original sports equipment and jerseys used by icons, early 20th-century tobacco baseball cards, rare trophies, photos, letters and much more. The exhibit is located in the Lawrence F. O'Brien Gallery and is free to visit.
10 a.m. - 5:30 p.m. |  Free Admission
National Archives Museum, 701 Constitution Avenue NW, Washington, DC 20408
Intersections: Jonathan Monaghan
The latest showcase in The Phillips Collection's ongoing Intersections series highlights the work of Jonathan Monaghan. Move the Way you Want blends aspects of ancient mythology and today's digital age to reflect the tensions of our commercialized lifestyle. The site-specific installation features imagery, Gothic-like archways and lavish Baroque-like windows to frame a present-day beach scene with abandoned scooters and bikes, Pelotons and hi-tech gadgets. The exhibit also features a video projection and works from the Phillips' permanent collection.
Hours & Admission
The Phillips Collection, 1600 21st Street NW, Washington, DC 20009
Dear Evan Hansen
One of the most beloved musicals of the past decade returns to the Kennedy Center. Based on a novel by Steven Levenson (Masters of Sex) and featuring a score by Grammy, Tony and Academy Award winners Benj Pasek and Justin Paul (La La Land, The Greatest Showman) the story follows Evan Hansen, who is on the verge of a perfect life with the ideal girl, a comforting family and social acceptance in tow. However, he has some major secrets that could derail it all.
Tickets
John F. Kennedy Center for the Performing Arts, 2700 F Street NW, Washington, DC 20566
 
Art All Night
An all-night arts festival? Sign us up. Yes, DC has that with Art All Night, which will spread out over multiple neighborhoods on Friday and Saturday. Art experiences don't get much more lavish or expansive than this: Everything from painting to performing arts to music to sculpture will be showcased in both public and private spaces, indoors and outdoors.
More info
Saturday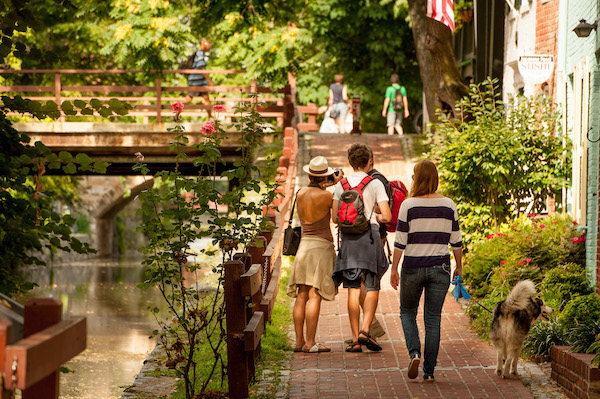 Walkingtown DC
Cultural Tourism DC showcases the incredible walkability of the nation's capital during this free, week-long public tour program. In total, dozens of guided walking tours will be held throughout the District, including neighborhood showcases, themed excursions, historical journeys and many more. Historians, licensed tour guides, community leaders and business owners, among others, host these adventures that will take you to both well-known and hidden gems across DC.
More Info 
Wunder Garten's 8th Annual Oktoberfest Celebration
Weekends can feature German food, music, décor, contests and lots and lots of beer at Wunder Garten through Oct. 9. Oktoberfest brews and German-style beers will be available throughout the celebration. Local favorite Cafe Berlin holds down Friday nights with German cuisine and the popular Bavarian Olympics also return (think stein-holding contests and drinking games). On Sundays, Dogtoberfest can be enjoyed from 12-3 p.m., allowing you to bring along your pup in his or her favorite themed costume.
More info
Wunder Garten, 1101 First Street NE, Washington, DC 20002
No Place to Go
Bobby Smith stars in Signature Theatre's ode to the unemployed. An "information refiner" has found that his company is moving to a (very) remote location and all the jobs are going with it. With a jazz band as his accompaniment, the sorry soul must decide whether he's going to relocate his family or take on a new, unknown venture. Expect plenty of snappy wit along with blues, jazz and bluegrass music in a capitalist critique unlike any other.
Tickets
Signature Theatre, 4200 Campbell Avenue, Arlington, VA 22206
Heroes of the Fourth Turning 
Set in the wilderness of Wyoming, Studio Theatre's new production focuses on the last vestiges of a celebration honoring the new President of a conservative Catholic college. The lingering guests drink whiskey, talk Steve Bannon, Bojack and Thomas Aquinas and lament the current state of the Catholic right.
Tickets
Studio Theatre, 1501 14th Street NW, Washington, DC 20005
KURIOS: Cabinet of Curiosities – Final Weekend
Escape reality and discover the power of imagination as Cirque du Soleil returns to the DC area with KURIOS: Cabinet of Curiosities. Experience the signature style of acrobatic performances with a twist of poetry, artistry and humor. The steampunk-inspired show transcends worlds as an inventor unlocks a new realm of wonder and whimsy, where unique creations come to life.
Tickets
Lerner Town Square at Tysons II, 8025 Galleria Dr, Tysons, VA 2210
Sunday
Called to Create: Black Artists of the American South
The National Gallery of Art invites visitors to enjoy more than 40 paintings, assemblages, sculptures and drawings from essential Black artists, including Thornton Dial, Lonnie Holley, Mary T. Smith, Purvis Young, James "Son Ford" Thomas and many more. Incredible quilts made from scraps of fabric and old clothing crafted by the women of Gee's Bend, Alabama are also on display as part of an in-depth look at the significance of cultural and spiritual traditions on some of the finest contemporary art.
10 a.m. – 5 p.m. daily |  Free Admission
National Gallery of Art, 6th Street and Constitution Avenue NW, Washington, DC 20565
Art and Ideals
The John F. Kennedy Center for the Performing Arts celebrates its namesake with the opening of a new and permanent 7,500-square-foot exhibit that explores Kennedy's presidency and commitment to the arts. The immersive exhibit of archival photographs, videos and the latest in digital technology explores how the arts infused and informed Kennedy's presidency. Visitors will be able to trace the power of the arts in influencing politics, culture, and style; step into the words of President Kennedy's speeches; create a guest list for a White House dinner; and capture an artistic selfie in the style of President Kennedy's portrait by artist Elaine de Kooning.
More Info
 
Aṣẹ: Afro Frequencies
ARTECHOUSE allows you to walk alongside African kings and queens as you explore timeless questions of identity, power and belonging. Inspired by aṣẹ, a Yoruba concept that relates to our power to produce change, Aṣẹ: Afro Frequencies celebrates the Black experience through the perspectives of artist Vince Fraser and poet Ursula Rucker. Use the "Tickets" link below for a special discount!
Monday – Thursday: 1-9 p.m. | Friday – Sunday: 10 a.m. – 10 p.m. |  Tickets
ARTECHOUSE, 1238 Maryland Avenue SW, Washington, DC 20024
Opera on the Field: Carmen
Celebrate the 17th season of free opera broadcasts by joining Washington National Opera at Audi Field, the home stadium of D.C. United, for staging the iconic Carmen. The bold title character lives life on her own terms but runs into problems after seducing one Don José. As she sets her sights on the bullfighter Escamillo, jealousy catches up to Carmen, with shocking consequences. Gates open at 2 p.m. for pre-opera activities, with the free performance set for 4 p.m.
Gates open at 2 p.m. |  More Info
Audi Field, 100 Potomac Avenue SW, Washington, DC 20024
The Trip to Bountiful
Horton Foote's classic American drama comes to the historic Ford's Theatre with Michael Wilson directing and Nancy Robinette as Carrie Watts, our main character who longs for simpler times back in her hometown of Bountiful, Texas. Along the way, Carrie makes incredible discoveries regarding human kindness, compassion and the true meaning of home.
Tickets
Ford's Theatre, 511 10th Street NW, Washington, DC 20004
#MyDCcool Photo of the Week

Make sure to share your DC photos with us using #MyDCcool, and we may feature yours next month!
Do you know where you'll be dining pre- or post-event? From pop-up restaurants to Michelin-starred hot spots to laid-back food halls, our DC food guide is perfect for helping you plan a more memorable experience.