Our end-of-the-week picks for March 17-19
We've gathered up some fun things to do in DC this weekend. You can also read what else is going on during the week and throughout the month.

Looking for a local perspective delivered directly to your inbox every two weeks? Sign up for our "DC on the Go-Go" Local Newsletter to stay in the know.
Friday
Celebrate St. Patrick's Day and Irish Heritage Month
You're in luck as there are plenty of ways to honor the Irish holiday with festive events, traditional foods and green beer. Visit Barkhaus for a St. Paw-trick's Day party, Throw Social for drink specials, DJs and games and Fairmont for festive fare on March 17. Enjoy a day-long Irish festival with Ireland at The Wharf on Saturday, March 18. Howl at the Moon, WunderGarten and the Kiss Me, I'm Irish Bar Crawl will keep the party going throughout the holiday weekend. Plus, celebrate Irish Heritage Month at the Dupont Circle Hotel with themed menus and whiskey flights at Doyle and The Pembroke all month long.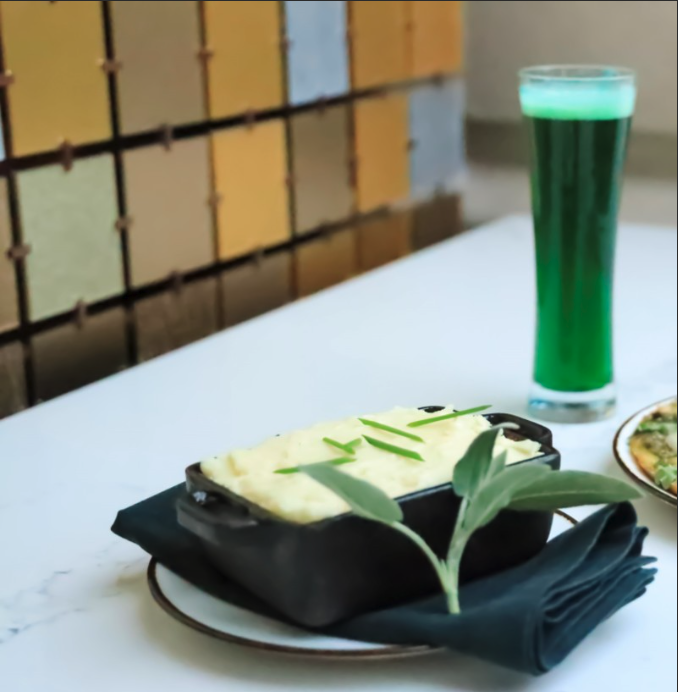 St. Patrick's Day at The Fairmont
Executive Chef Jordi Gallardo and Executive Sous Chef Jason Rowley of Fairmont Washington, DC, Georgetown will be serving a special menu of Emerald Isle favorites in the Loggia and Lobby Bar. The menu includes Cast Iron Shepherd's Pie, Corned Beef & Cabbage and DC Brau, Pilsner Jameson and Tullamore Dew Whiskey. Guests with the most creative St. Patrick's Day attire may win a complimentary green beer. Reservations are not required.
2-10 p.m. | More Information
Fairmont, Washington, D.C. Georgetown, 2401 M Street, NW, Washington, DC 20037
Environmental Film Festival in the Nation's Capital
The longest-running and largest environmental film festival in the U.S. enlightens viewers on the state of our environment and what we can do to maintain its health from March 16-26. Dozens of films can be enjoyed across the hybrid program that also includes informative discussions and social events to inspire dialogue. Many of the events are free and all are open to the public. Check the website for a full schedule.
Donate
Pacific Overtures
Signature Theatre in Arlington, Va. takes on one of Stephen Sondheim's most ambitious productions. Pacific Overtures is set in 1853, when an American expedition comes to Japan aiming to open up the "floating kingdom" to trade. From there, the narrative touches on an array of characters, all dealing with the new Western influence.
Tickets
Signature Theatre, 4200 Campbell Avenue, Arlington, VA 22206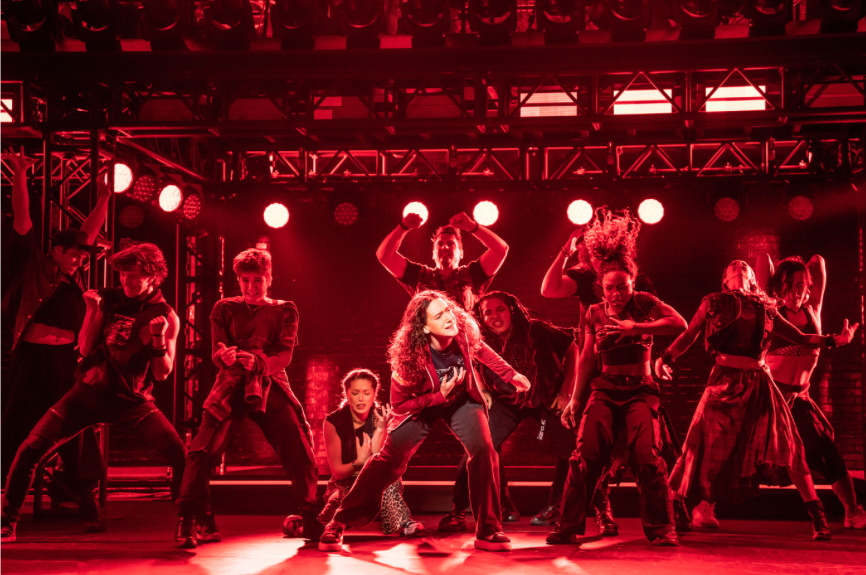 Jagged Little Pill
A fearless and rapturous musical based on Alanis Morissette's chart-topping music is coming to the National Theatre this spring. With a Tony-winning script by Diablo Cody and a Grammy-winning score, the electrifying production about a perfectly imperfect American family will bring you to your feet through powerful songs.
Tickets
The National Theatre, 1321 Pennsylvania Avenue NW, Washington, DC 20004
Saturday
National Cherry Blossom Festival
DC celebrates the blooming of cherry trees with a month-long festival that commemorates the 1912 gift from Mayor Yukio Ozaki of Tokyo to the city. Peak bloom usually takes place in early April. Check out popular festival events in the lead-up to the celebration, in addition to our guide to the celebration, how to get the most popular blossom spots and the best places to snap photos. The National Park Service forecasted peak bloom for this year's blossoms between March 22-25. The best viewing of the cherry blossom trees typically lasts four to seven days after peak bloom begins, but the blossoms can last for up to two weeks under ideal conditions.
Pour, Tear, Crave
The Phillips Collection's latest exhibit asks the following: "What types of materials and techniques do artists use, and how do these decisions shape the subject, composition, and style of a work and its meaning?" You can find out when you explore Pour, Tear, Crave, which will present 65 works from the permanent collection, including pieces by Georges Braque, Joan Mitchell, Leo Villareal, Sanford Biggers, Simone Leigh and many others.
Hours & Admission
The Phillips Collection, 1600 21st Street NW, Washington, DC 20009
Harlem Globetrotters
Your favorite Globetrotter stars will show off their amazing basketball skills, roof-raising athleticism and make the entire family laugh the whole time as their new world tour visits Capital One Arena in downtown DC. Watch as the men and women of the legendary Globetrotters go head-to-head against the Washington Generals, who will stop at nothing to try and defeat the team that never loses.
1 p.m. |  Tickets
Capital One Arena, 601 F Street NW, Washington, DC 20004
The 16th Annual Blacks In Wax – Legends and Likeness: The Power of Black History
Each year, the Southeast Tennis and Learning Center hosts Blacks in Wax, which features students in period costumes positioned behind rope, stanchion and tap lights as "wax statues" of iconic Black figures from the past and present. At the touch of a light, each figure comes to life and shares a first-person monologue that depicts their contributions and place in history. The theme of the 2023 event (free to attend) is Legends and Likeness, and the showcase will highlight Black icons who have reached the peak of their professions in activism, science, sports and entertainment.
6 p.m. |  More Information
The John F. Kennedy Center for the Performing Arts, 2700 F Street NW, Washington, DC 20566
Prince & Prince
The new play at the GALA Hispanic Theatre, based on the famous children's book King and King, will lavish audiences with the magic of fairy tales across three Saturdays in March. When a Queen gathers all the unmarried princesses in the land to meet her son, he must discover which will be his true love … and it may not be who you think. Prince & Prince makes for a perfect family outing.
Tickets
GALA Hispanic Theatre, 3333 14th Street NW, Washington, DC 20010
The Mortification of Fovea Munson
Mary Winn Heider brings her acclaimed book to musical life in this world premiere Kennedy Center commission. Fovea Munson works at her parents' cadaver lab, but she is by no means Dr. Frankenstein's famous bumbling assistant, Igor … until three disembodies heads start talking to her out loud, in desperate need of a favor. Family-friendly action ensues.
Tickets
The John F. Kennedy Center for the Performing Arts, 2700 F Street NW, Washington, DC 20566
Sunday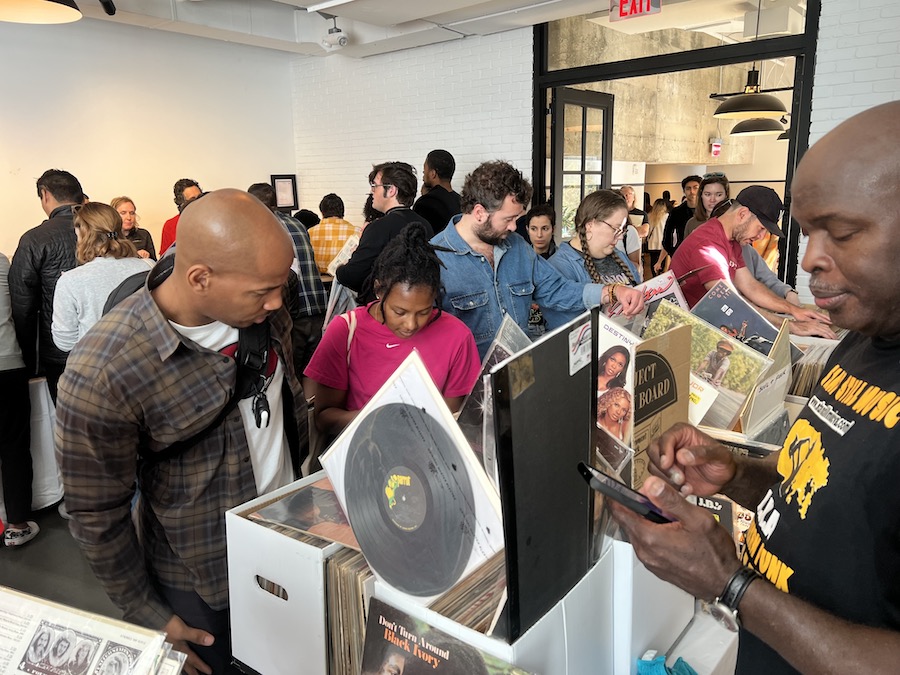 14th Annual DC Record Fair
Eaton DC hosts a biannual fair that will feature more than 40 vinyl vendors from up and down the East Coast, offering diverse inventories spanning all music genres. The free event will also offer a curated DJ lineup from Eaton Radio and DC Record Fair organizers; confirmed local talent includes Les the DJ, Valentina and RWeOnTheAir?! with additional names to be announced at a later date.
Free | Register Here
Eaton DC, 1201 K Street NW, Washington, DC 20005
Philip Guston Now
The 50-year career of an iconic American artist serves as the subject of a highly anticipated exhibit at the National Gallery of Art. More than 150 paintings and drawings will be on display, telling Guston's fascinating story as he moved through abstract expressionism, muralism and figuration. The artist's own personal confessions and political beliefs, as showcased in his work, are also at the center of this major exhibition.
10 a.m. – 5 p.m. |  Free admission
National Gallery of Art, 6th Street & Constitution Avenue NW, Washington, DC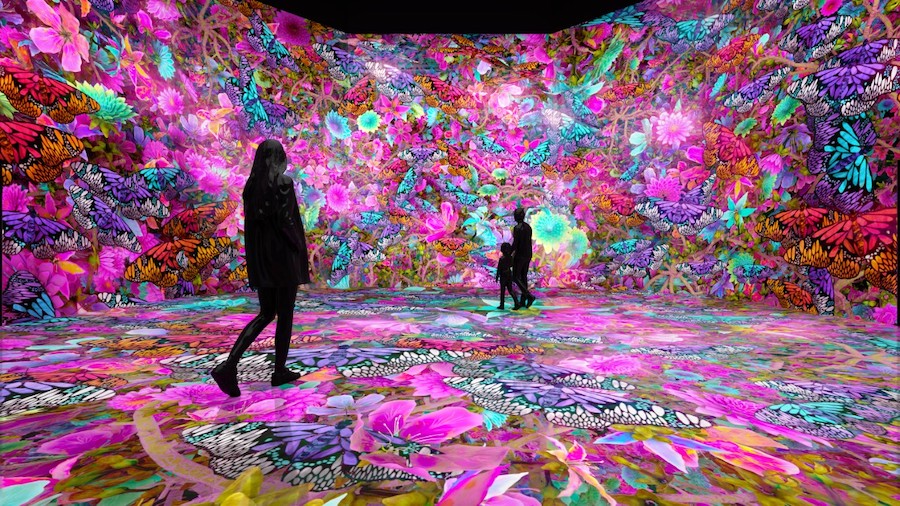 PIXELBLOOM: Timeless Butterflies - March 11 - June 11
ARTECHOUSE invites you to step into a virtual world of cherry blossoms and discover the ephemeral beauty of butterflies and the thrilling exuberance of nature. A kaleidoscope of butterflies is awoken from their winter slumber and pixels burst into full bloom, all in celebration of the coming of spring. Leveraging custom technologies, ARTECHOUSE Studio reimagines the potential of nature, both digital and organic in design, expanding on the world of PIXELBLOOM to create a one-of-a-kind family-friendly journey. Use our special ticket link for 10% off!
More Information |  Tickets (10% off)
ARTECHOUSE, 1238 Maryland Ave SW, Washington, DC 20024
Shout, Sister, Shout!
Ford's Theatre welcomes a new musical based on Gayle F. Wald's inspiring book. Immerse yourself in the music scene of the 1930s and '40s as you follow the story of Sister Rosetta Tharpe, a musical legend who paved the way for Black rock, R&B and gospel singers and guitarists with her ambition and courage. Tharpe was also a pioneer in that she unabashedly joined protests for racial and sexual equality. Don't miss a riveting production of this under-told story.
Tickets
Ford's Theatre, 511 10th Street NW, Washington, DC 20004
Into the Woods – Final Weekend
Following a sold-out engagement at New York City Center and a well-received step-up to Broadway, the Tony Award-winning Into the Woods is coming to the illustrious Kennedy Center. Directed by Lear deBessonet (Hercules) and featuring members of the Broadway cast, the theatrical event will bring you the riveting musical masterpiece like never before.
Tickets
The John F. Kennedy Center for the Performing Arts, 2700 F Street NW, Washington, DC 20566
#MyDCcool Photo of the Week
Do you know where you'll be dining pre- or post-event? From pop-up restaurants to Michelin-starred hot spots to laid-back food halls, our DC food guide is perfect for helping you plan a more memorable experience.