A look into how this historic neighborhood has changed over the last 167 years.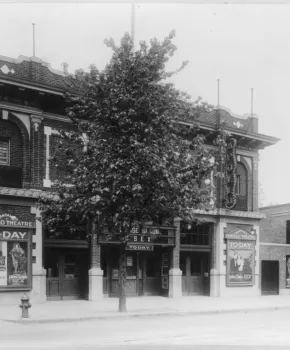 Washington, DC's H Street NE corridor was built in 1849. Streetcars followed 23 years later, creating a successful business center and encouraging development in the neighborhood. They ran up and down the street for exactly 100 years until buses replaced them in 1949. Throughout the early and mid-1900s, the area was one of the city's commercial hubs, known for its art and dining scene, much like it is now. It was even lined with department stores, including DC's first Sears.
The landscape changed after World War II
The 1968 riots following the assassination of Dr. Martin Luther King, Jr. further devastated the neighborhood. Damaged, burned buildings were left behind, and many people affected took their businesses to the suburbs. This resulted in an H Street that was no longer one of the highest-grossing retail districts in DC.
According to H Street Main Street, the following two decades (1970s and 1980s) were periods when disinvestment exposed the area to a variety of nefarious activities. Change began to happen again in the 1990s due to renewed interest in central city living.
Growth comes to the Neighborhood
H Street has seen a resurgence in development, with revitalization goals including enhancing neighborhood retail, building on cultural assets, and creating a dynamic destination. Walk around now and you'll see enough restaurants and bars to rival Dupont Circle, U Street and Adams Morgan.
It's about a 15-minute walk to H Street's midpoint from the Union Station Metro, and offerings such as Capital Bikeshare and the DC Streetcar have made the neighborhood easier to get to. The neighborhood is now a dynamic one-and-a-half mile stretch known for its nightlife, restaurants, pop-ups, festivals and communal atmosphere.
Now  that you know the history, discover all the things to see and do on H Street NE.