Things to do the week of May 30 - June 1
We've gathered up some things to do across the nation's capital, including museum exhibits, concerts, only-in-DC events and much more. Don't miss our things to do this weekend and things to do this month as well.

Looking for a local perspective delivered directly to your inbox every two weeks? Sign up for our "DC on the Go-Go" Local Newsletter to stay in the know.
Tuesday
Sharing Honors and Burdens: Renwick Invitational 2023 
The latest exhibit at the Renwick Gallery will focus on fresh and nuanced visions from six Native American or Alaska Native artists. Across more than 50 pieces, you will notice traditions of creating that honor family, community and clan, including projects that require broad community participation. The annual Invitational allows the Gallery to highlight innovative new voices in the world of craft and design art.
10 a.m. – 5:30 p.m. |  Free Admission
Renwick Gallery of the Smithsonian American Art Museum, 1661 Pennsylvania Avenue NW, Washington, DC 20006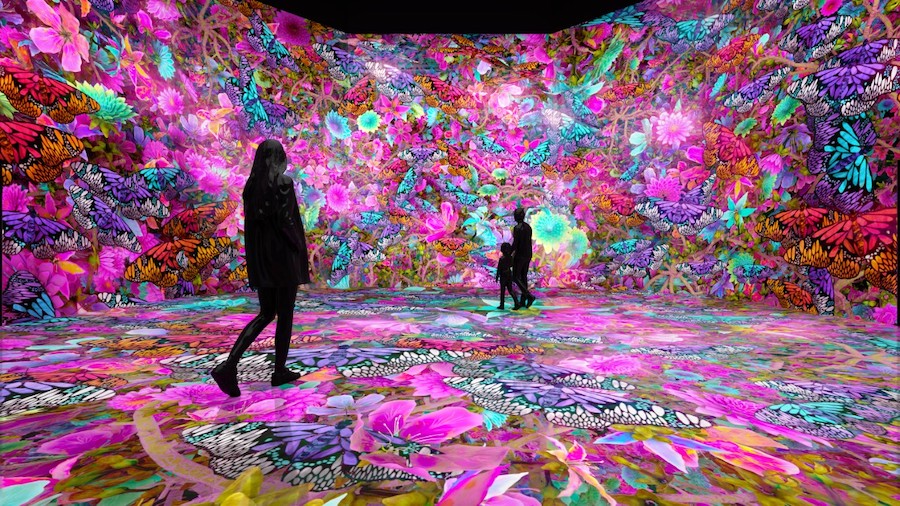 PIXELBLOOM: Timeless Butterflies 
ARTECHOUSE invites you to step into a virtual world of cherry blossoms and discover the ephemeral beauty of butterflies and the thrilling exuberance of nature. A kaleidoscope of butterflies is awoken from their winter slumber and pixels burst into full bloom, all in celebration of the coming of spring. Leveraging custom technologies, ARTECHOUSE Studio reimagines the potential of nature, both digital and organic in design, expanding on the world of PIXELBLOOM to create a one-of-a-kind family-friendly journey. Use our special ticket link for 10% off!
More Information |  Tickets (10% off)
ARTECHOUSE, 1238 Maryland Ave SW, Washington, DC 2002
Incendiary 
Woolly Mammoth Theatre Company presents playwright Dave Harris' idiosyncratic dive into the storytelling techniques of video games and comic books. Incendiary is the story of Tanya, a Black mother determined to get her son, Eric, off Death Row … on his birthday. As the clock ticks down, the production weaves comedy, action and heroism into an intense (and satirical) meditation on the impact and complexity of generational trauma.
Tickets
Woolly Mammoth Theatre, 641 D Street NW, Washington, DC 20004
Wednesday
Robert Houle: Red is Beautiful
The National Museum of the American Indian presents the first major retrospective dedicated to Robert Houle (Saulteaux Anishinaabe, Sandy Bay First Nation, b. 1947), an Indigenous artist known for masterfully blending Western and ancient traditions in his contemporary works. Visitors can marvel at more than 50 years of Houle's creativity, including paintings pierced by porcupine quills and historic scenes reimagined from an Indigenous perspective.
10 a.m. – 5:30 p.m. |  Free Admission
National Museum of the American Indian, 4th Street & Independence Avenue SW, Washington, DC 20560
Curious George: Let's Get Curious! 
The National Children's Museum hosts an exhibit dedicated to one of the most popular characters for younger audiences, Curious George, throughout the summer. Kids ages three to seven can explore math, science and engineering concepts in interactive experiences inspired by the classic stories and hit television series. The exhibit, which will be located in the Visiting Exhibit Hall, launches with an all-day event on May 27.
Hours & Admission
National Children's Museum, 1300 Pennsylvania Avenue NW, Washington, DC 20004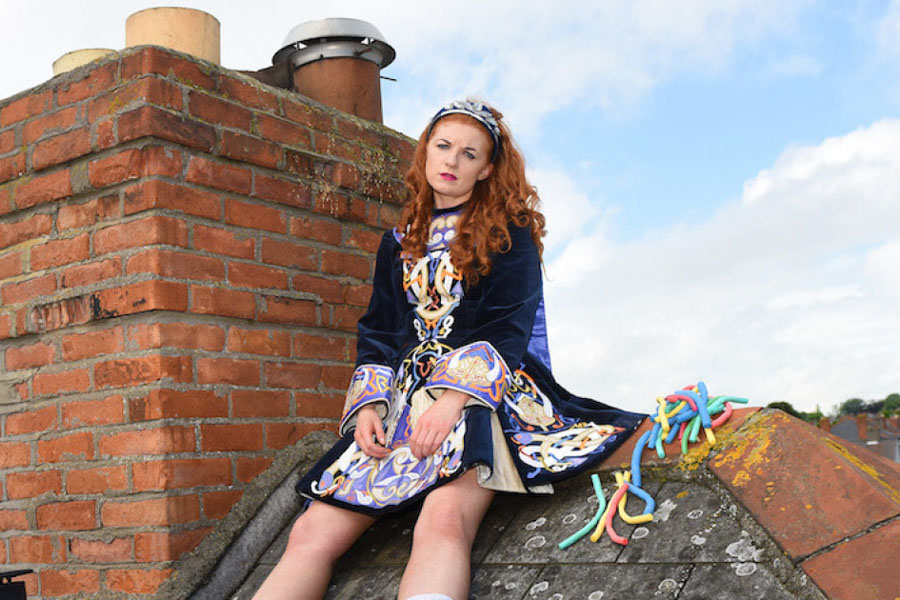 Solas Nua: The Humours of Bandon
In tandem with Fishamble: The New Play Company, Solas Nua presents the award-winning The Humours of Bandon at the Atlas Performing Arts Center. The play focuses on Annie, a 16-year-old Dubliner and dancer who would do anything to win the Irish Open championship the following day. The coming-of-age story will detail the blood, sweat and tears required for success in such a competitive field and how Annie's life is almost overwhelmed by her childhood passion.
Tickets
Atlas Performing Arts Center, 1333 H Street NE, Washington, DC 20002
Passing Strange 
A Tony Award-winning travelogue filled with uplifting music and meditations on acceptance, identity and love, Passing Strange can't be missed at Signature Theatre this April. The story concerns a young man who discovers his musical calling and sets off for Europe, leaving behind his mother and suburban comfort in the process. In his rebellion filled with sex, drugs and rock 'n' roll, he yearns for something in life that he thinks can only be found in art. Expect to hear blues, punk, gospel, jazz and rock that will make your heart sing.
Tickets
Signature Theatre, 4200 Campbell Avenue, Arlington, VA 22206
Thursday
Brick City 
The new exhibit from National Building Museum will celebrate iconic architecture from cities around the world through carefully recreated constructions made from LEGO® bricks by the U.K.-based artist Warren Elsmore. Visitors can take a tour and discover new destinations across all seven continents, including lively streetscapes from Cartagena, Columbia, Mardi Gras celebrations in New Orleans and intricate temples from India to Mexico.
Hours & Admission
National Building Museum, 401 F Street NW, Washington, DC 20001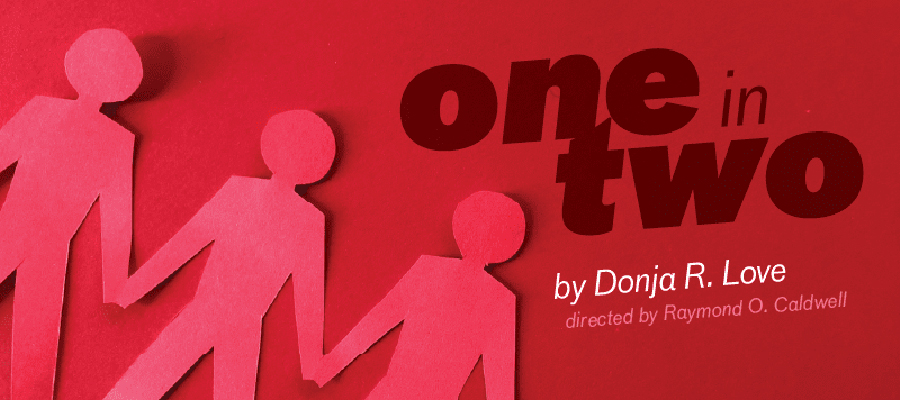 One in Two
Mosaic brings Donja R. Love's new play, praised by The New York Times as "defiantly life-embracing," to the Atlas Performing Arts Center. One in Two concerns three Black queer men as they sit in a dreamlike waiting room; the audience is then taken on a journey through the full gamut of emotions. Love's own HIV diagnosis informs this powerful theatrical experiment that serves as an inspiring ode to the resilience of the LGBTQ+ community.
Tickets
Atlas Performing Arts Center, 1333 H Street NE, Washington, DC 20002

Exclusion 
The newest drama at Arena Stage weaves the tale of an award-winning historian, who's buoyed by the optioning of her best-selling book about the Chinese Exclusion Act of 1882, the first significant law to restrict immigration into the U.S. However, excitement turns to disappointment as she de-fends her book's authenticity and navigates the blurry line between the truth and what sells.
Tickets
Arena Stage, 1101 6th Street SW, Washington, DC 20024
#MyDCcool Photo of the Week
Do you know where you'll be dining pre- or post-event? From pop-up restaurants to Michelin-starred hot spots to laid-back food halls, our DC food guide is perfect for helping you plan a more memorable experience.