Even though the holiday season has concluded, DC still has can't-miss things to do this winter.
The nation's capital is a winter wonderland even after the seasonal holidays have passed. Read below and plan an excursion in DC. You don't have to wait until spring or summer.
01
Go ice skating in DC
DC's year-round temps are pretty moderate, but during the winter – when cold Canadian winds whistle down the Potomac and Anacostia rivers – Washingtonians bundle up for a day (or a night) on the ice. Public ice skating rinks can be found in multiple neighborhoods in DC proper, so check out the best places to hit the ice in the nation's capital.
03
Try a half-smoke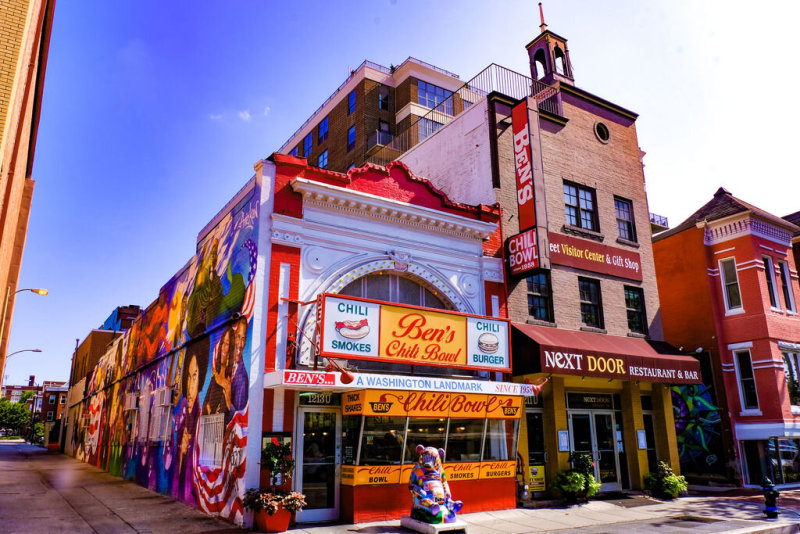 Ben's Chili Bowl is home to one of DC's signature eats, the half-smoke. After you visit that institution, check out the other dining options in the city, including new spots, Michelin-starred restaurants, Bib Gourmands and bites on a budget.
04
Escape to a tropical garden
Cold temperatures are here and we can't help but dream of a tropical island getaway. While you may not be able to hop on a plane this instant, you can check out the tropic house at the U.S. Botanic Garden for a breath of warm air and towering palms or visit the Hillwood Estate, Museum & Gardens greenhouse, which has one of the most extensive private collection of orchids.
05
Check out Georgetown GLOW through Jan. 22
Stroll through DC's most historic neighborhood to see jaw-dropping illuminated artworks. Georgetown GLOW is a hit in the District, a celebration of artistry. Participants range from locally renowned to internationally celebrated, while their works gorgeously adorn outdoor spaces throughout the neighborhood.
06
Attend a Washington Capitals or Washington Wizards game
Capital One Arena is in full swing throughout the winter season, with numerous Capitals and Wizards games to enjoy through the beginning of April.
07
Have a spa day
After the hustle and bustle of the holiday season, you're due for some rest and relaxation. Browse through salons and spas in the area.
08
Gather knowledge at a museum
09
Stand beside Martin Luther King, Jr.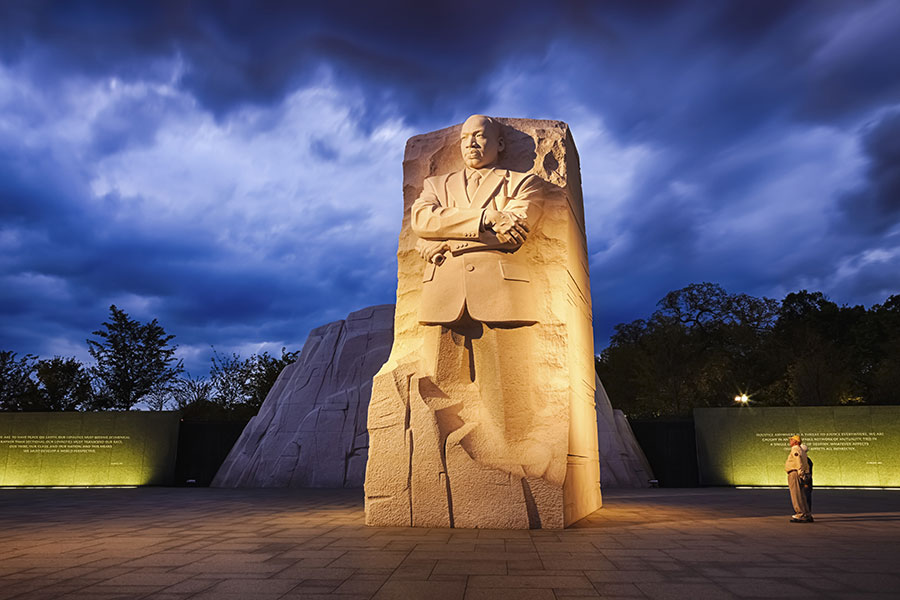 Martin Luther King, Jr. Memorial
Visit this incredible monument on MLK Day (Jan. 17) or at any other time throughout the winter. The four-acre crescent-shaped site in West Potomac Park on the Tidal Basin was selected for the Martin Luther King Jr., Memorial. President Obama dedicated the memorial on Oct. 16, 2011. The two mountains represent the "Mountain of Despair" reaching for "Hope from Despair," while the space in the middle symbolizes the distance between them. The memorial is one of the highlights of the National Mall.
10
Sip at a speakeasy
DC has numerous hidden bars, speakeasies and "secret" lounges that pair imaginative cocktails with 1920s vibes.
11
Get cozy by a fireplace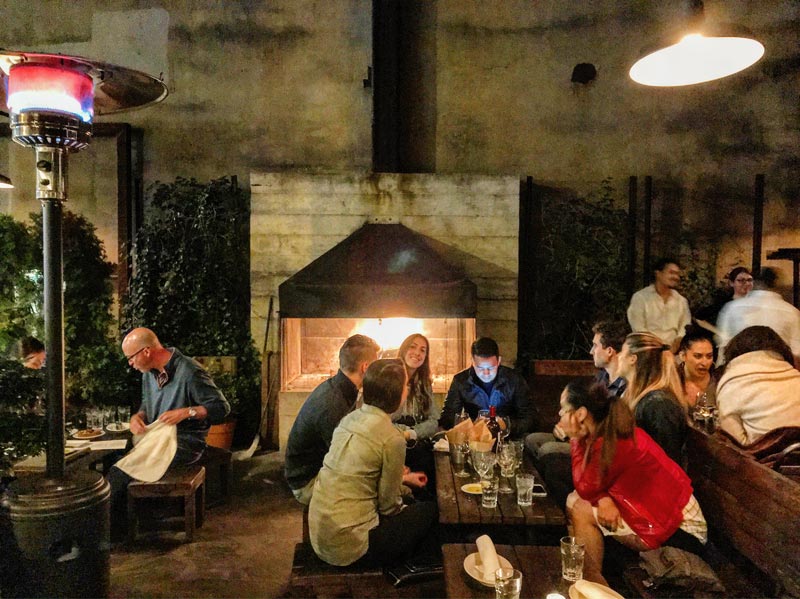 As the temps stay low in the early part of the year, many popular DC bars and restaurants stay heated up with fireplaces, outdoor fire pits, themed drinks, small plates and much more.