Straight Single Quote: ' Straight Double Quote:
Straight Single Quote: '
Straight Double Quote: "
Curly Single Quotes: ''
Breakfast - Restaurant
Dinner - Restaurant
Lunch - Restaurant
Motor Coach Parking
Pet Friendly
Adjoining Rooms
Balcony
Cable
Coffeemaker
Feature Movie
Game Console
Hair Dryer
Handicapped access
Wifi in the room
In-room Safe
Iron/Board
Mini-Bar
Speakerphone
T1/T3
Voicemail
Kitchenettes
Microwave Oven
Refrigerator
Separate Dressing Area
A/V Equipment
White board
Easels
Fax
Flip Chart
Wifi
Portable Stages
Cafe/Coffee Shop
Fitness Center
Fitness Center Privileges
Free Parking
Sauna/Steam Room
Business Center
Club Level
Coffee/Tea Service
Complimentary Breakfast
Concierge
Daily Newspaper
FIT Voucher
Laundry Service
Multilingual Staff
Room Service
Shoe Shine
Turn-Down Service
Spa/Salon
Tennis/Racquetball Courts
Airport Shuttle
Bar/Lounge
Motor Coach Parking off site
Motor Coach Parking on site
Smoking Permitted
Free Wifi
Full Bar
Private Dining
Room Service
Set Menu
Takeout
Unionized
Full Menu
Live Music
Semi-Private dining
Late Night
Reservation
Rooftop Dining
Catering
ADA Compliant
Foreign Language Guides
Free Admission
Guided tours available
Motor Coach/Bus Parking
Private Tour
Educational Programming
Open to public
Produce public facing events?
Airport Service
Capacity
Limousine Service
Minimum Hours for Charter
Restroom
Taxi Service
VCR
Type of Vehicles
ATM
ADA compliant
Green/LEED Certified
Woman Owned
Owned by Person(s) with Disabilities
BIPOC Owned
Veteran Owned
Unionized
Non-Profit Organization
Multilingual
Wheelchair Ramp
Handicap Parking
Elevator
32-Inch-Wide Doorway
Braille or Large Print Menus
Accessible Tables
Adequate/Additional Lighting
Sensory-Friendly Options
Largest Meeting Room Details
Capacity, Banquet-style: 2, Capacity, Classroom-style: 1, Capacity, Theatre-style: 1
Meeting Space Details
Inside Reception Capacity: 2
Airport Shuttle - Airport
Nearby Landmarks
Embassy Row, National Cathedral
Metro Station
Anacostia, Arlington Cemetery
CONTACT
Address 1
Address 2
WASHINGTON, DC 20011
United States
2027897000
Nearby Favorites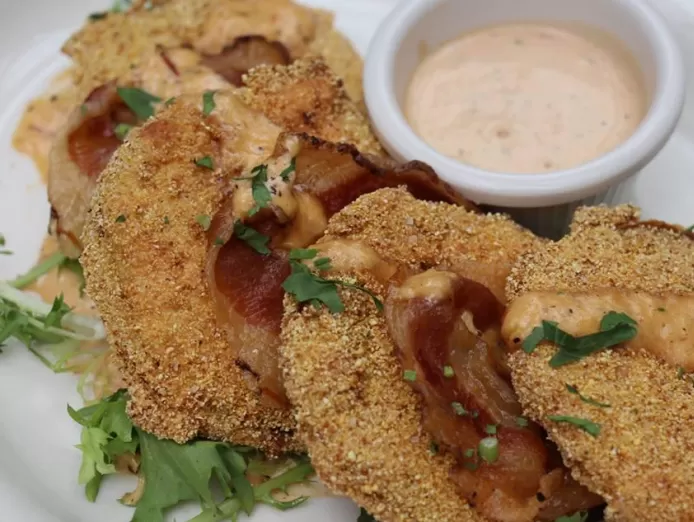 ---
Clyde's of Gallery Place
Clyde's of Gallery Place is located in the heart of Chinatown, ne...
SPONSORED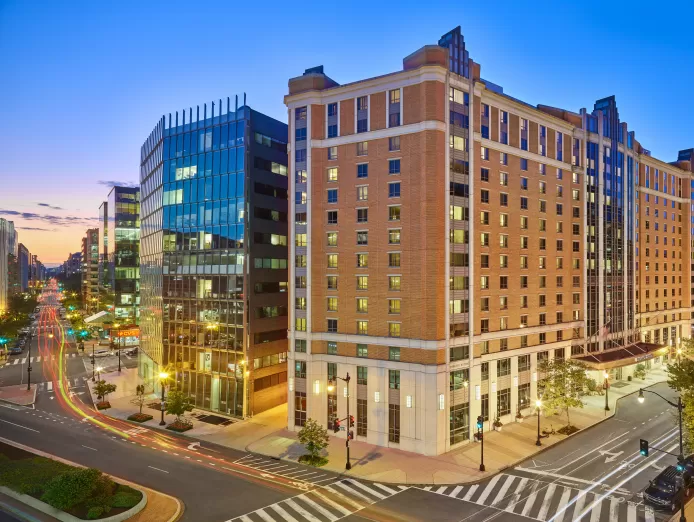 ---
Embassy Suites Washington, DC-Convention Center
Welcome to the Elevated Embassy Suites, a renovated all-suite hotel in...
SPONSORED