As you prepare for your loved ones to visit you in the monumental city of DC, you will want to have a plan in place for exploring all the wonders of the nation's capital. In this itinerary, we cover the National Mall and an array of neighborhoods across the city.
Day 1
Morning - National Mall
There is no better way to kick-off a Washington, DC vacation than by treating your guests to a fun and filling brunch. Do you want lick-the-plate-clean food? Or is it bottomless mimosas first, food second? Maybe you want a drag queen performance with a side of eggs. No worries. DC has it covered with top spots sure to impress any visitor.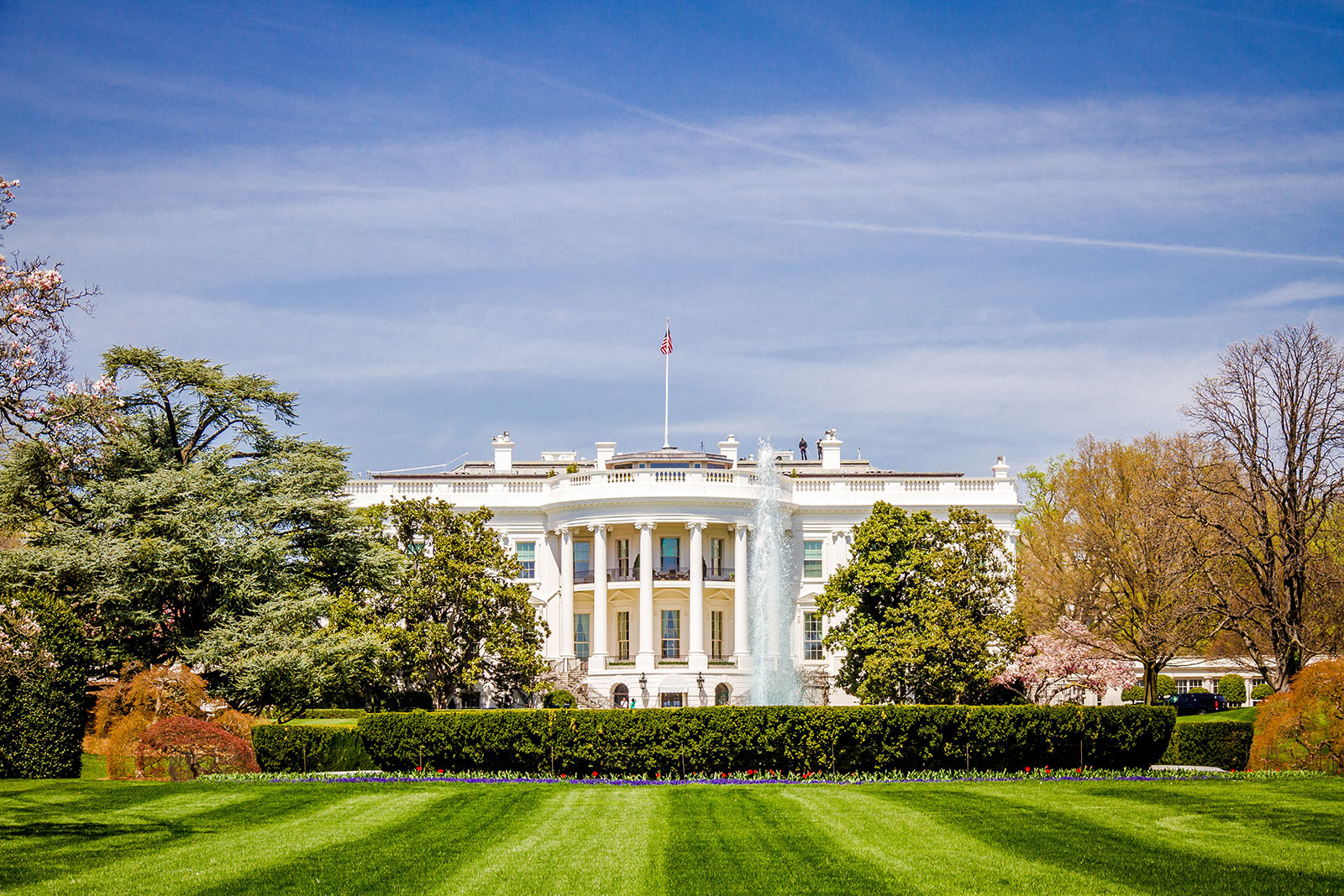 Now that you are fueled up, get ready to explore our walkable and green city! Make your way to the White House for an iconic Instagram background. Couldn't reserve tickets to tour the inside? You can still visit the White House Visitor Center, operated by the National Park Service. Open Wednesday through Saturday from 11 a.m. to 4 p.m., tickets aren't required to visit.
DC's iconic monuments and memorials are always worth your time, even if it's a second, third or fourth visit. Why not try a new perspective with a guided bike, Segway or nighttime tour? Make sure to prioritize newly added memorials such as the Dwight D. Eisenhower Memorial, the Native American Veterans Memorial and the World War I Memorial, or check out lesser-known favorites such as the Albert Einstein Memorial.
Afternoon – Museums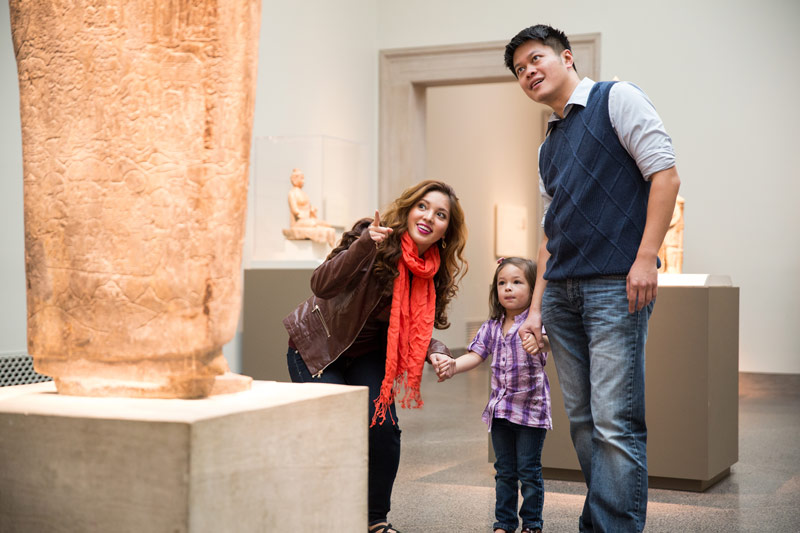 National Museum of Asian Art
Grab a quick lunch at the many food trucks that populate the National Mall and gear up for some museum hopping! Impress all with your DC skills by visiting a few less frequented options. There's beautiful international art and culture to be found at the National Museum of African Art or the National Museum of Asian Art. If you want to leave the National Mall, visit the new Planet Word or America's first museum of modern art, The Phillips Collection. Interactive experiences can be found at the International Spy Museum or ARTECHOUSE.
Transportation tip: The National Mall spreads out across a five-mile radius, so if you need to minimize your steps, the DC Circulator is a great solution. It's the only public transit bus routed around the Mall and for just one dollar, you can enjoy all of the popular sites.
Evening – Capitol Riverfront/Navy Yard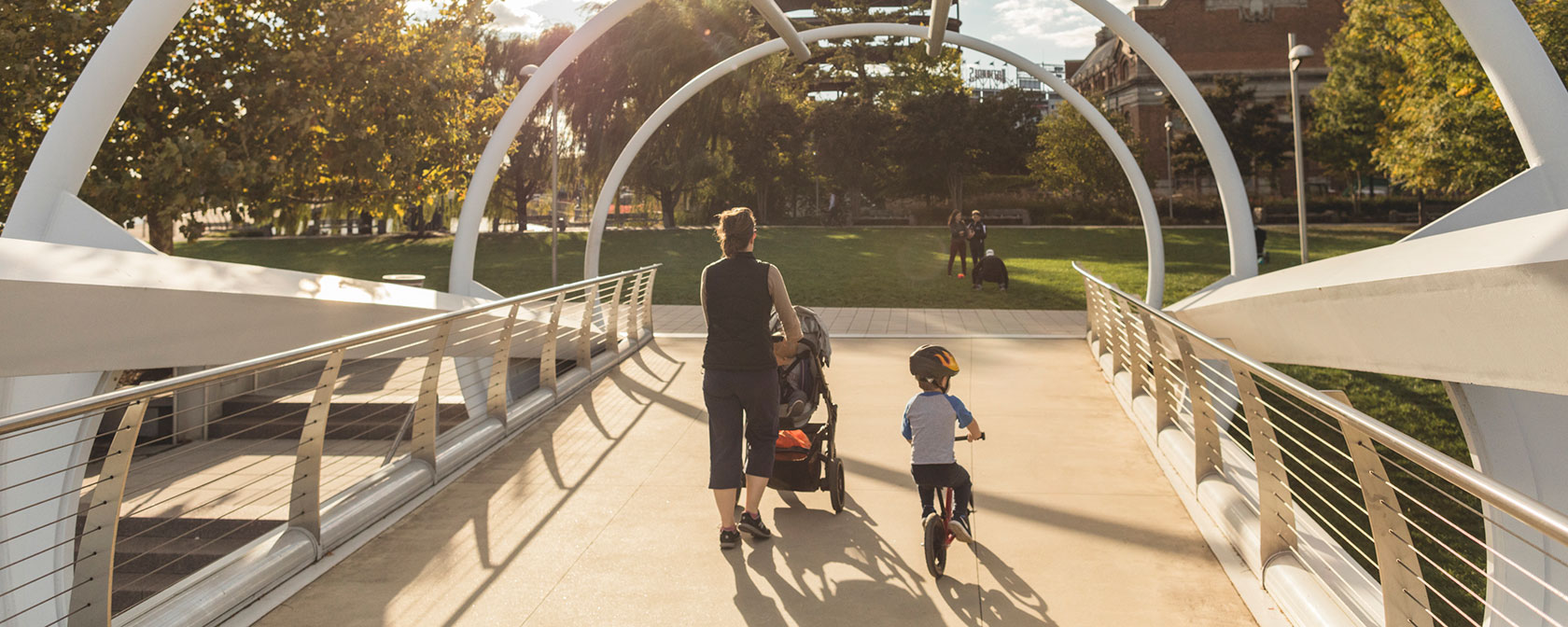 After a historic day, it's time to experience DC's neighborhoods. Head to Capitol Riverfront to find a ton of great options including outdoor movie nights, a boat tour with Anacostia Riverkeeper or free concerts. There truly is never a dull moment when you are close to the water. If naval history is your thing, come down early to check out the National Museum of the U.S. Navy, which highlights more than 250 years of U.S. naval history and traditions.
There are also plenty of food options by the river, including Osteria Morini (Italian food) Agua 301 (Mexican food) and The Salt Line (seafood and classic New England dishes). If you're looking for more kid-friendly dining spots, All-Purpose Pizzeria, Shake Shack and Cava are all worthwhile solutions.
An eight-minute walk will bring you to Yards Park, which features an 11-inch deep "canal" with a waterfall and scenic outdoor space. From March to October, you can also catch a baseball game at Nationals Park or a D.C. United game at Audi Field. The Bullpen is a great place to grab a quick bite and a beer before or after a game. In the winter months, go to Canal Park and check out its ice skating rink. For an interesting indoor activity, check out the Trapeze School, where you can learn circus skills such as juggling and swinging from a trapeze 20 feet in the air.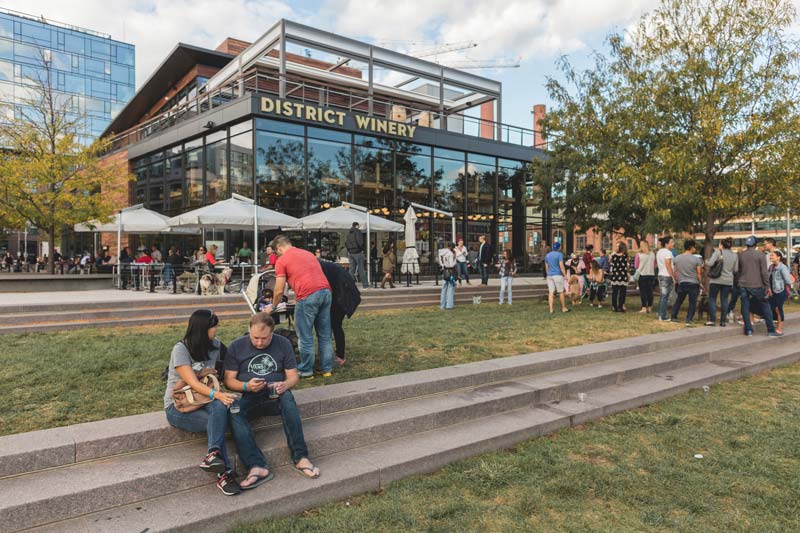 District Winery, a short walk from Yards Park, is Washington, DC's only operational commercial winery. You can learn how wines are produced while enjoying guided tastings. If you prefer a strong ale, there's the nearby Bluejacket, a locally owned brewpub/restaurant that has been converted from a warehouse. Beer fanatics love taste testing their rotating list of brews.
Day 2
Morning – Anacostia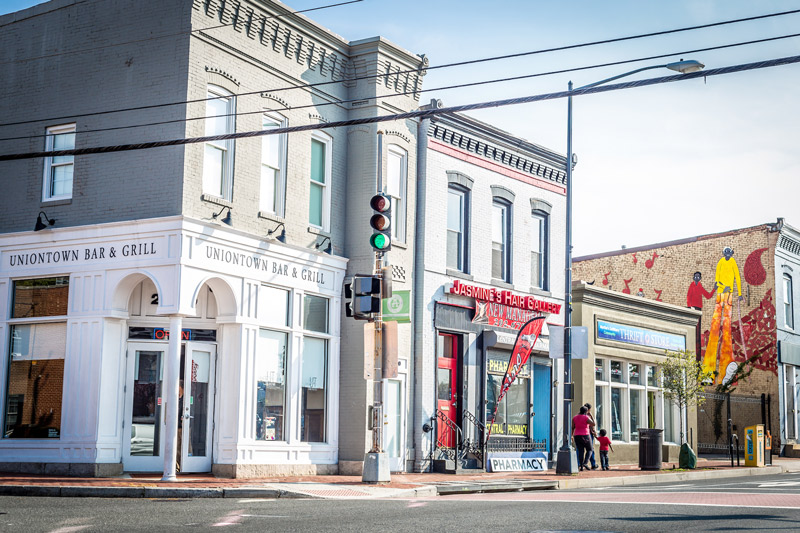 Things to See & Do in Anacostia - Washington, DC
Head over to the historic Anacostia neighborhood to start your day. One of its must-see attractions is Cedar Hill, once the home of Civil Rights leader, abolitionist and orator Frederick Douglass. The house is run by the National Park Service, which offers guided tours for free.
Make sure to visit the outdoor roller-skating pavilion at Anacostia Park, open from Memorial Day to Labor Day. Admission is free and so are skates with a valid ID.
Next up, voyage over to Capitol Hill to see the Library of Congress. The largest library in the world, the building is also an artistic masterpiece, featuring floor-to-ceiling paintings and mosaics. Take a free docent tour, peer in at the stunning Reading Room and read a page of a Gutenberg Bible.
Afternoon- NoMa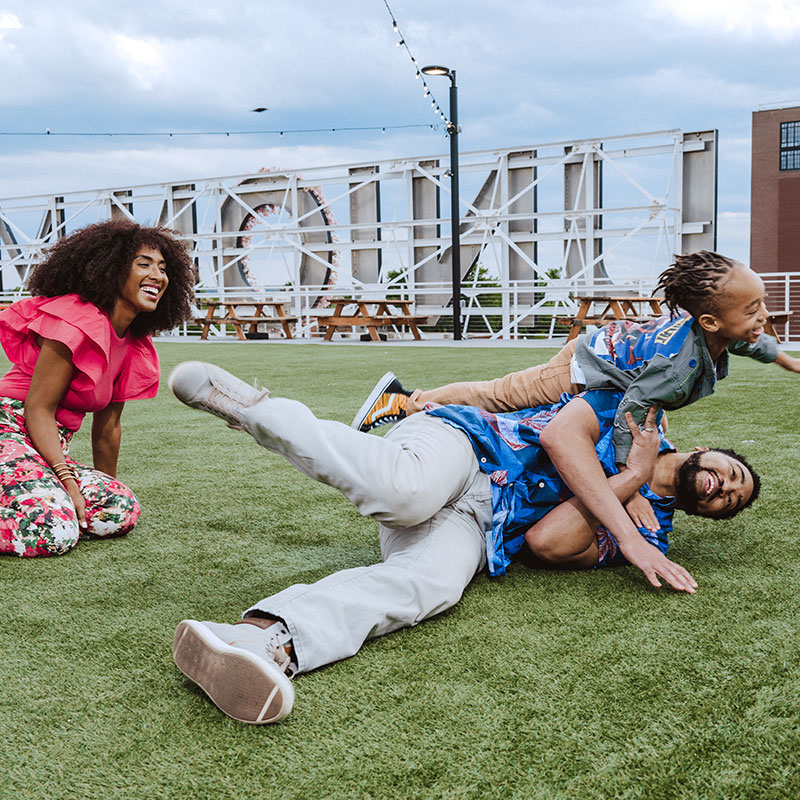 Continue to wow your visitors when you make your way to NoMa and Union Market. Enjoy can't-miss food experiences at the latter and make sure to also peruse the nearby Latin American food market, La Cosecha. The market offers Salsa classes every third Friday of the month.
You can also sneak a peek in at the operations inside one of the most popular radio stations in America, National Public Radio. You can check out their museum-style exhibit or take a free tour (offered every weekday at 11 a.m.). For post-tour drinks, visit Red Bear Brewing Co., the District's only 100% LGBTQ+-owned brewery.
Learn the history of the U.S mail at the Smithsonian's National Postal Museum, which is housed inside an old post office built in 1914. You can encounter the evolution of mail and its transportation across the nation through eye-popping displays and exhibits.
Day 3
Morning - Georgetown
Start your day with a morning garden tour in Georgetown, one of DC's most historic neighborhood. Tudor Place and Dumbarton House provide elegant backdrops for summer strolls (and offer lush foliage displays in the fall). If you are more of a history buff, join Fiat Luxe Tours for a guided excursion through this quaint neighborhood and its cobbled streets while hearing tales of Lincoln, John F. Kennedy and other icons. End your morning at the waterfront and lunch at Farmers Fishers Bakers. Make sure you don't miss out on the cinnamon buns!
Afternoon – Water Activities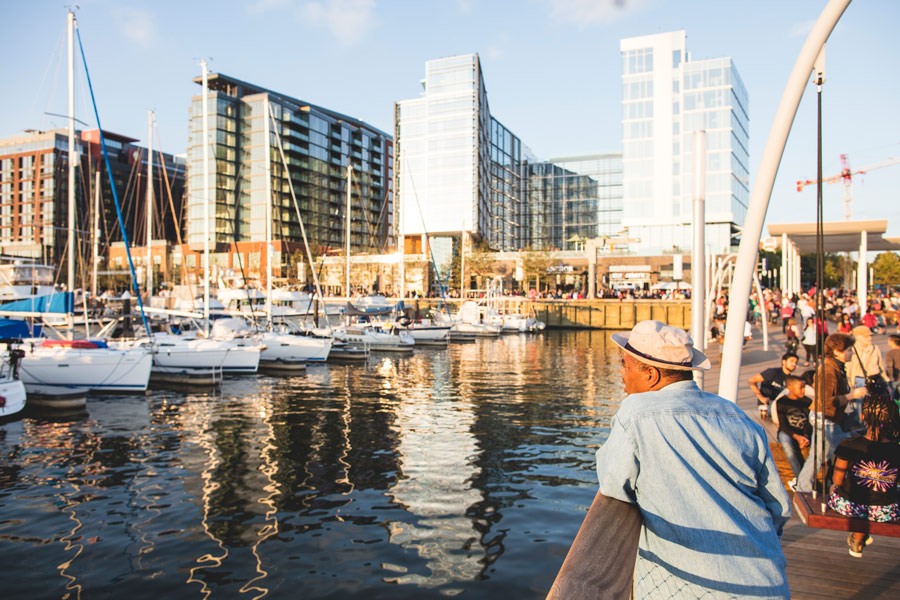 Spend the afternoon renting kayaks, canoes or paddleboats at the Key Bridge Boathouse. You will be able to take in the beautiful Potomac River and the DC and Virginia skylines while getting a great workout.
During the colder months, you can skate on the largest ice rink in DC at Washington Harbour, which also has a plethora of dining options. Note that a quick hop on a City Cruises Water Taxi will take you to The Wharf, another on-the-water destination in DC.
Evening – U Street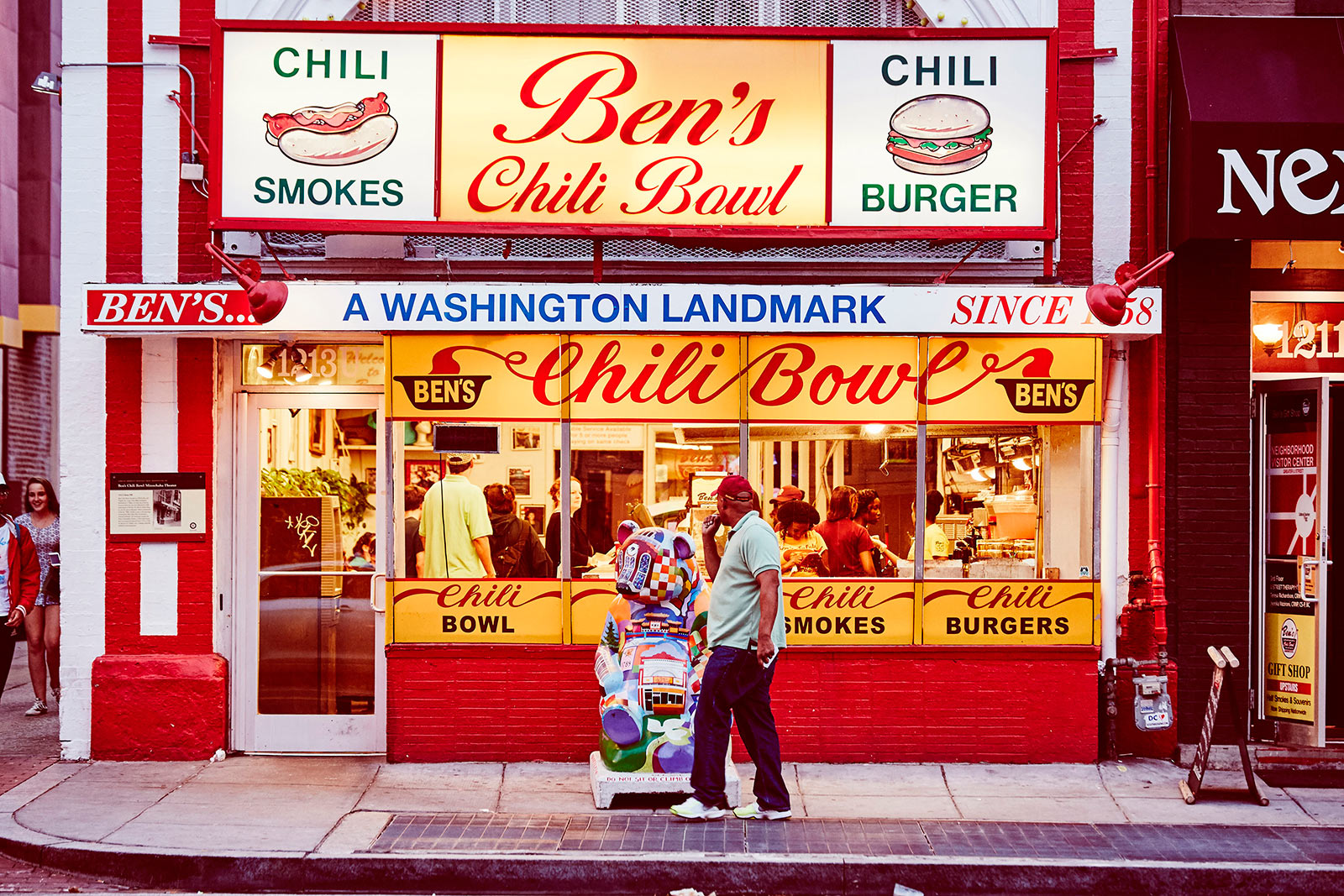 Ben's Chili Bowl - Places to Eat on U Street - Washington, DC
Head over to U Street for vibrant night life. Note that the area was once known as "Black Broadway'; the neighborhood was a breeding ground for brilliant musicians, including DC's own Duke Ellington and Chuck Brown. The neighborhood hums with the rhythms of jazz and go-go and also offers exciting food that ranges from Italian to the world-famous Ben's Chili Bowl. There's also the refurbished Howard Theatre, which frequently hosts concerts, and delicious scoops to be found at Ice Cream Jubilee.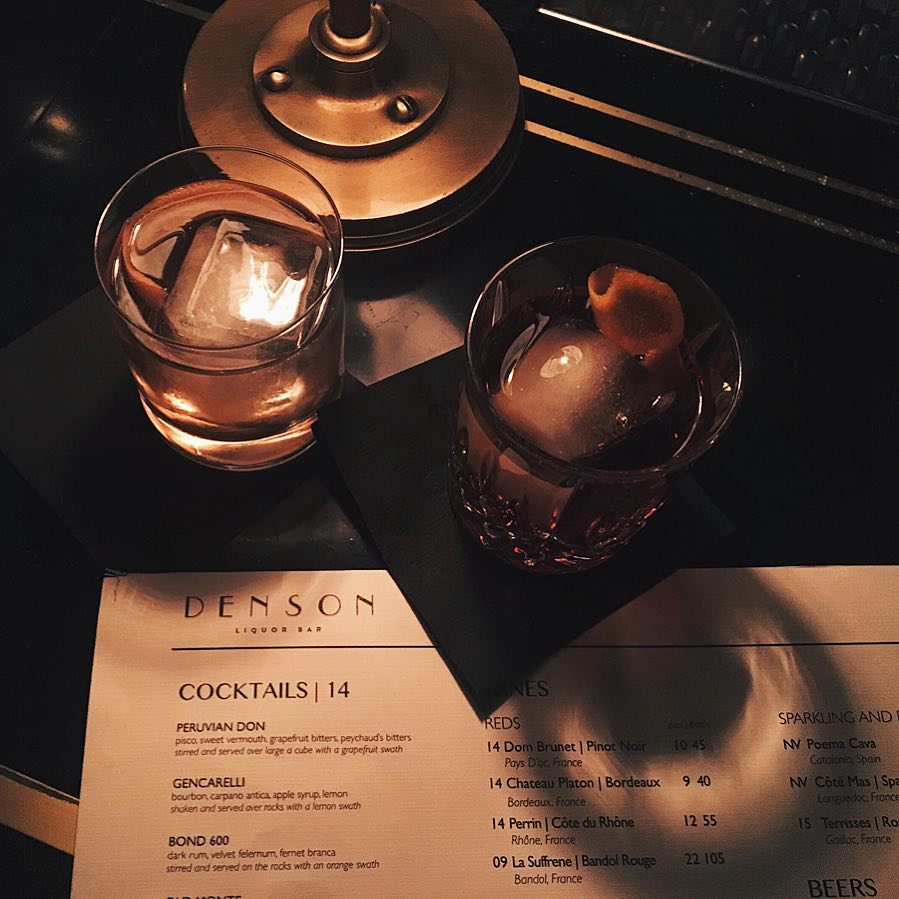 @delicaceats
Finish your night at one of DC's many speakeasies with an imaginative cocktail. There's The Gibson, a city staple with its Prohibition-era style. For a more casual vibe, grab a drink at Chicken + Whiskey or Capo's Deli. Other standouts include Silver Lyan, Allegory and Denson Liquor Bar.