From presidential portraits to pro sports games, Penn Quarter & Chinatown buzz all day and night.
Sports and entertainment destination. Museum-hopping paradise. Shopping mecca. Penn Quarter & Chinatown is one of DC's most varied neighborhoods, in an energetic, go-all-day-and-night way. Venture here and you'll encounter a vibrant urban hub. Don't be surprised when you step off the Metro and encounter a 60-foot high Chinese archway and bright neon lights. Visitors should expect plenty of foot traffic, elaborately dressed storefronts and energy-filled restaurants in these neighborhoods.
01
Catch pro sports action (or your favorite artist!) at the Capital One Arena
The energy reaches a raucous, fever pitch on game nights at the Capital One Arena, when hundreds of jersey-clad fans turn out to root for the Washington Capitals and the NBA's Washington Wizards. In addition to hosting sporting events, the venue also stages top world-class acts, like Beyoncé, Red Hot Chili Peppers, Taylor Swift and other arena-worthy performers.
If you're driving to Capital One Arena to catch a game or see your favorite artist in concert, make sure to reserve your parking spot with SpotHero to save up to 50%.
02
Explore all of these off-the-Mall museums
The museums along the National Mall draw raves, but that's just part of the story. Get the full scoop at the Newseum, an interactive museum devoted to the history of the news (locals love the Pulitzer Prize Photographs Gallery). Nearby, there's the National Portrait Gallery and Smithsonian American Art Museum. The National Portrait Gallery holds the most complete set of portraits of U.S. Presidents outside of the White House. If you prefer lifelike wax figures of presidents to portraits, then Madame Tussauds is for you. Nearby there's the National Law Enforcement Museum, where visitors can participate in a training simulator and learn about the past, present and future of law enforcement. You can also discover fascinating Civil War history and the incredible work of Clara Barton at the Clara Barton Missing Soldiers Office Museum. If there's a hidden gem among them, consider it the National Building Museum, whose sprawling Great Hall is among the highlights of any exhibit throughout the city.
03
Catch a show at Ford's Theatre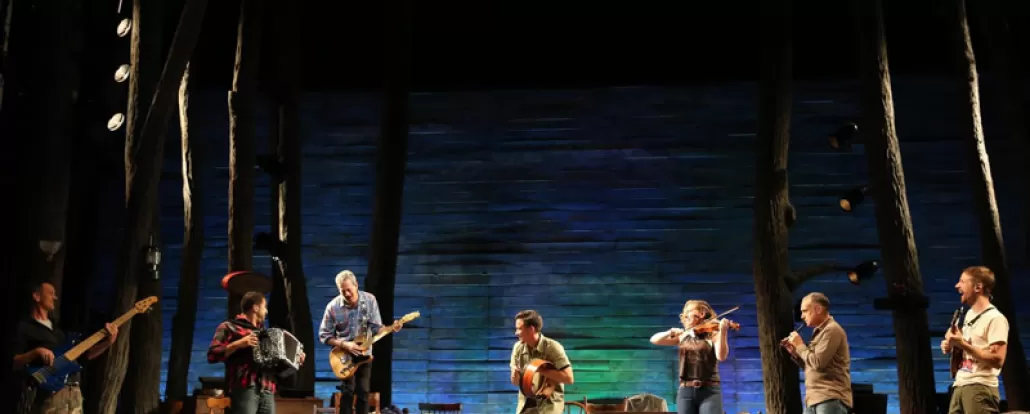 The 1862 playhouse where President Abraham Lincoln was fatally shot also still functions as a working theater. Take in mostly American-themed shows (and an annual production of Charles Dickens' "A Christmas Carol") amid the grand Victorian decor.
04
Get to know celeb Chef José Andres
Spirited, James Beard Award-winning José Andres runs multiple restaurants around DC. Three of the longest-running are located in Penn Quarter, including Greek-Turkish foodie temple Zaytinya, brightly decorated Mexican spot Oyamel and Jaleo, Andres' tapas-focused tribute to his native Spain.
05
Browse luxe labels at CityCenterDC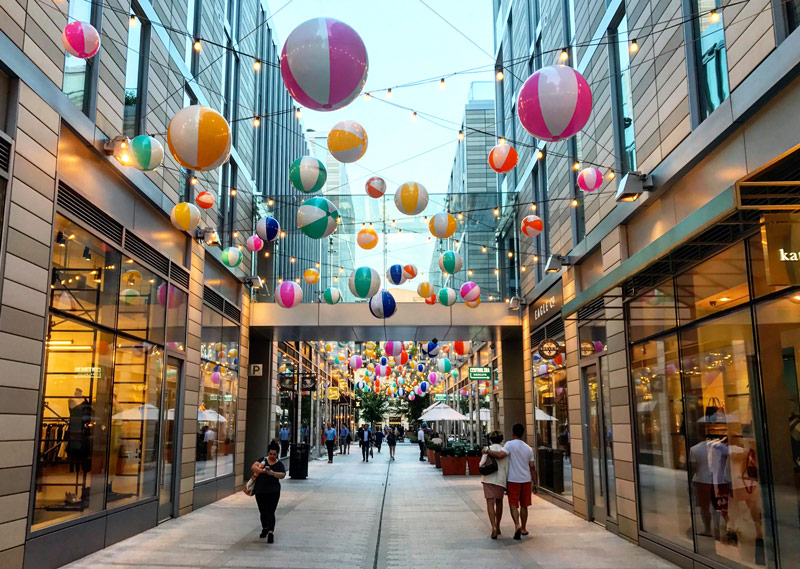 Summer Evening in Palmer Alley at CityCenterDC - Where to Shop and Eat in Downtown Washington, DC
On 10 acres with sleek walkways and glassy street-level businesses, CityCenterDC is home to high-end boutiques including a dazzling, multi-level Dior outpost, Italian cashmere source Loro Piana and menswear power Paul Stuart. Shop - or window-shop - these retail riches between 9th and 11th streets NW between H Street NW and New York Avenue NW.
06
Do dim sum or duck in Chinatown
DC's Chinatown – just look for the Friendship Arch – centers on the a few blocks along H and I streets NW between 5th and 8th streets NW. Try nearby restaurants, like Reren, serving up local-favorites like dim sum, homemade noodles and roasted duck.
07
Craft a caffeine zing!
Coffee lovers, this area has you covered, whether your preferred coffee shop experience is busting out some work or enjoying a sweet. For the coffee snob, we recommend Dolcezza, located in the buzzing CityCenterDC, which is equal parts coffeeshop and gelateria, and features Stumptown beans with its homespun, ice-cold Italian ice creams. Chinatown Coffee Co. serves Intelligentsia, Novo and Counter Culture varieties, while Rare Sweets has a sweet deal with the coffee roasting pros at La Colombe worked out in which it offers the company's coffees alongside the bakery's signature treats (read: double chocolate cake). Speaking of La Colombe, you'll also find the cafe in the neighborhood.
08
Enjoy a classic play or avant-garde production
09
Honor fallen heroes at the National Law Enforcement Officers Memorial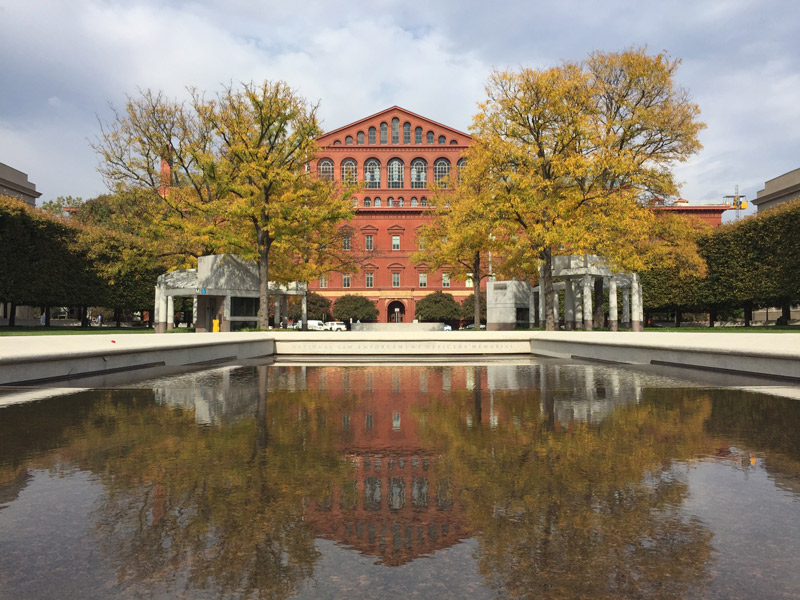 National Law Enforcement Officers Memorial - Washington, DC
The names of more than 20,000 law enforcement officers who have been killed in the line of duty are carved on long, blue-gray marble walls at this park-like memorial. Statues of lions and their cubs at four corners of the site represent the protective nature of those who serve.
10
Laugh at political jokes during a Capitol Steps show
For more than three decades, this wisecracking comedy troupe has been skewering politicos on both sides of the aisle. Expect ripped-from-the-headlines skits and pun-ridden songs ("Deleter of the Facts" sung to the tune of "Leader of the Pack").
11
Check out the quirky Victorian Temperance Fountain
In the 1880s, when the temperance movement was going strong, a booze-hating dentist named Henry D. Cogswell erected a tiny stone pavilion capped with a statue of a crane at 7th Street and Indiana Ave. NW. It once featured a water fountain, now, dry, to encourage teetotaling.
Now that you're a Penn Quarter & Chinatown pro, explore these other DC neighborhoods.