Belly up to storied, since-way-back-then hotel bars for nostalgic trips and sips
In its more than 200-year-history, DC has been home to hotels from humble 18th-century rooming houses to grand 19th-century overnighters. Raising a cold glass of something at a historic hotel bar is a time-honored tradition, and it'll land you both in good company and in atmospheric surrounds.
01
Try a julep at the Round Robin
Though the building housing the Willard InterContinental Hotel only dates to 1901, a hotel has been operating on site since 1850. Figures from Abraham Lincoln to Martin Luther King Jr. stayed - and maybe tippled here - in the round, wood- and leather-heavy cocktail lounge with views of Pennsylvania Avenue NW. Expect throwback drinks like Mint Juleps and Lime Rickeys served beneath sketches of famous patrons including Mark Twain and Woodrow Wilson.
02
Bask in 1920s glamour at the St. Regis Bar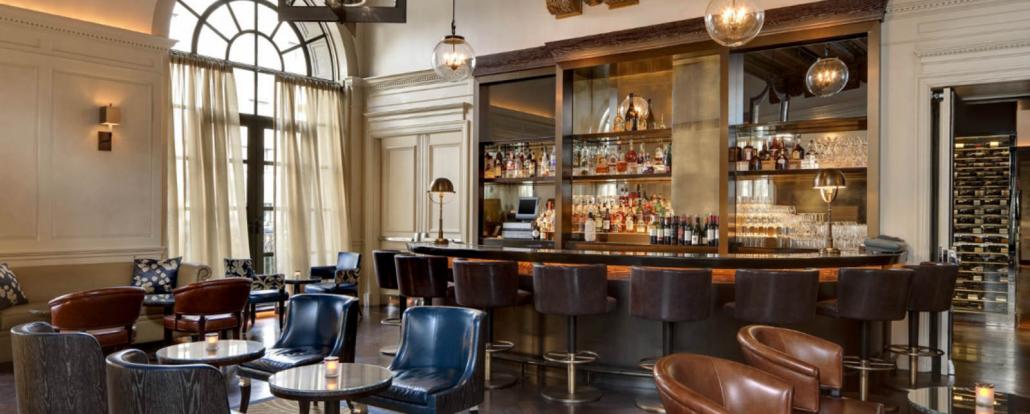 ​Historic, flapper-era details - an ornate, Renaissance-inspired carved ceiling, mammoth arched windows - mingle with modern bites and drinks at the swanky bar and lobby lounge at this 1926 landmark near the White House. It all goes down in a space with a glowing, curved bar and plush leather chairs. Try the Red Snapper, a Bloody Mary variation said to have been invented at the hotel's New York City branch, or a bit of bubbly by the glass.
03
Make The Next Whisky Bar your last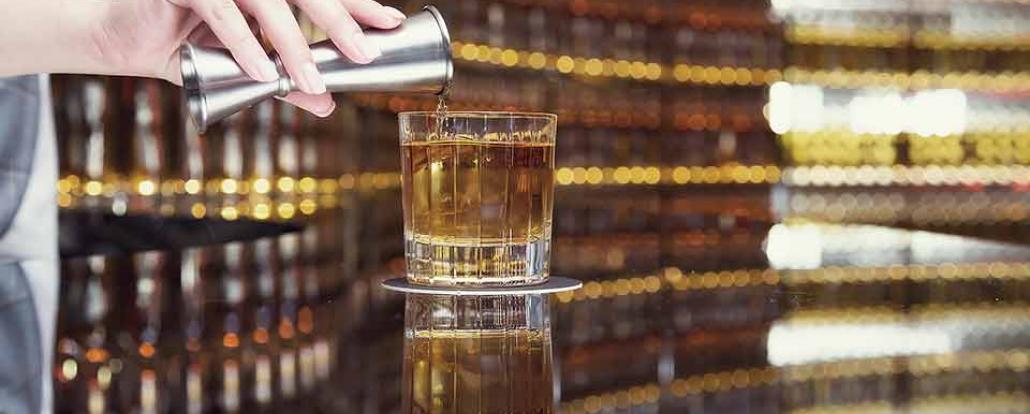 Cuddle up to a nice "Kentucky hug" amidst the glow of whiskey bottle-lined walls and garnet-hued chairs at The Next Whisky Bar inside the historic and luxurious Watergate Hotel. If it feels like you've been transported to a bygone era, that's because the costume designer for the hit television show Mad Men designed the staff uniforms. The bar specializes in high-end Scotch and American craft whiskies and features a rotating menu of specialty cocktails.
04
Hide out near the White House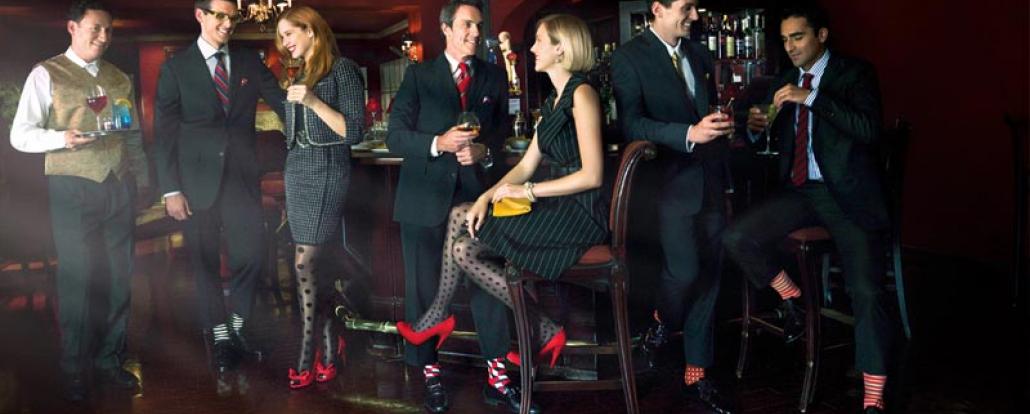 Just across Lafayette Square from the White House, The Hay-Adams started as a residential hotel in the 1920s. Its clubby, lower-level drinking hole, Off the Record, feels like a secret hideaway - think red, tufted banquettes, political caricatures on the walls and crowd of lobbyists, locals and well-dressed tourists. Sample the spot's long Scotch list, or try a classic highball like a Manhattan.
05
Enjoy the grandeur of the Trump International Hotel's Benjamin Bar
Situated in the Old Post Office on Pennsylvania Avenue, the Trump International Hotel's lavish Benjamin Bar provides an unparalleled experience in one of the District's most historic buildings. Settle down and choose from the extensive food and drink options, or just gaze up at the building's incredible nine-story, glass-ceiling atrium.
06
Get groovy at the Capitol Skyline Hotel's poolside bar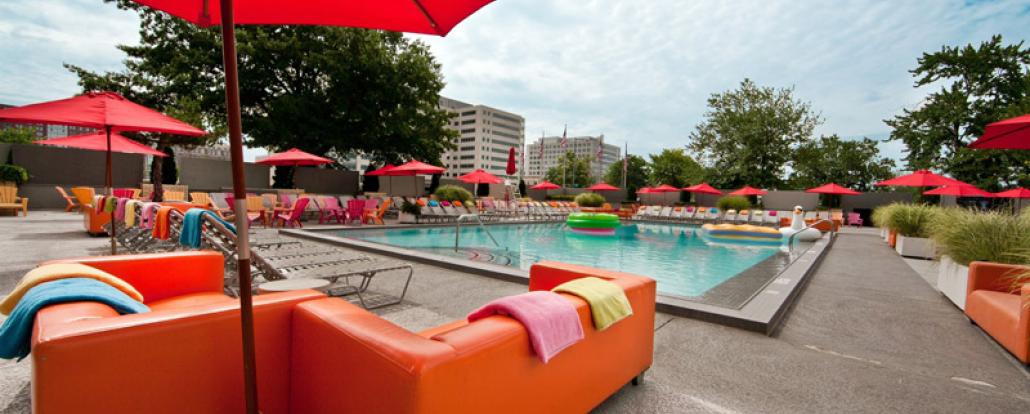 In warmer months, the jumbo swimming pool and bar at this Morris Lapidus-designed, mid-century modern landmark near Capitol Hill is hopping with weekend parties and hip, often young patrons. Cushy, bright-hued sofas, whimsical pool floats and umbrellas plus a menu of frozen drinks keep things cool. Bottle service is also available.
07
Raise a pint at Capitol Hill's The Dubliner
Open since 1974 (but appearing far older), the Phoenix Park Hotel's Irish-style pub pours Guinness, Harp and a long list of whiskeys. You'll also find a comfort-chow Gaelic menu (pot pies, corned beef sandwiches) and live music nightly in cozy digs with loads of wood-paneling and stained glass accents.
08
Kick back in elegant English style at the Blue Bar Lounge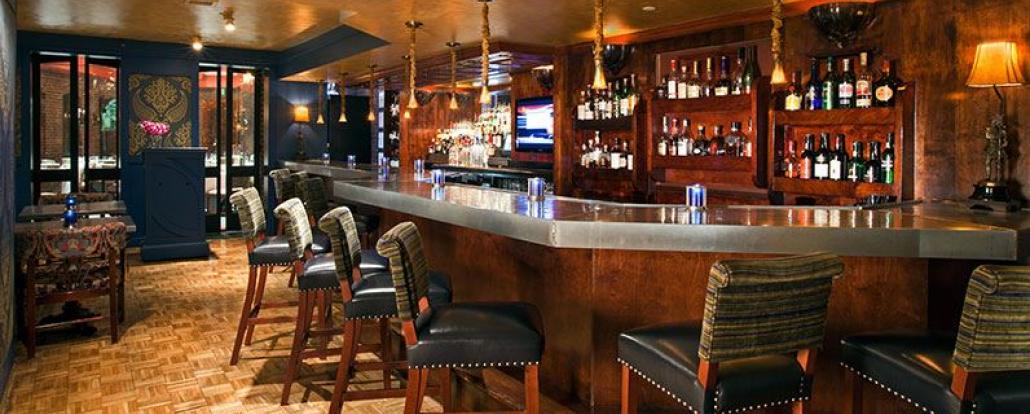 The faux Tudor, circa-1918 Henley Park Hotel just north of the White House holds this snug-yet-swanky bar where curving leather banquettes, brocade-upholstered walls and exposed brick set an elegant scene for drinks and nibbles. A weekday happy hour has deals on wine, beer and snacks, and there's live jazz on Saturday nights.
09
Drink up by the fire at the Tabard Inn
In Dupont Circle, DC's oldest continuously operating hotel (since 1922) shelters a dimly lit, granny-chic lobby lounge for wines by the glass and old-timey drinks like Sazeracs. Victorian sofas, Oriental rugs and portraits up the romantic vibe, and there's a welcoming fireplace in colder months.
10
Unwind at one of the W Hotel's snazzy lounges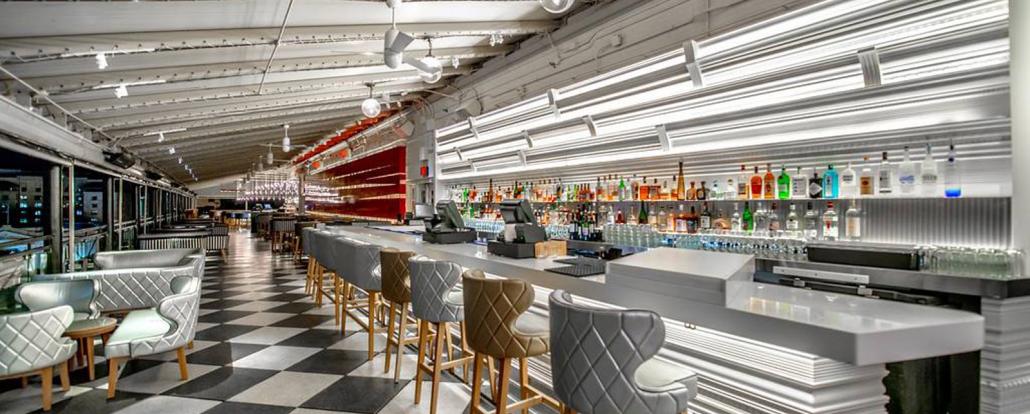 In a storied 1918 building, one of DC's trendiest overnighters boasts two hip bars. The mod, rooftop POV Rooftop Lounge and Terrace stars views of the the White House and the Washington Monument plus an edgy cocktail list. On the first floor, in the high-ceilinged Living Room bar, whimsical elements - a bejeweled, curving bar and oversized wing chairs - blend with historic details like a black-and-white checkerboard floor and oversized arches. Both boast menus of light fare and lure a trendy crowd, including lots of locals.
11
Cozy up by the fire at Quadrant Bar & Lounge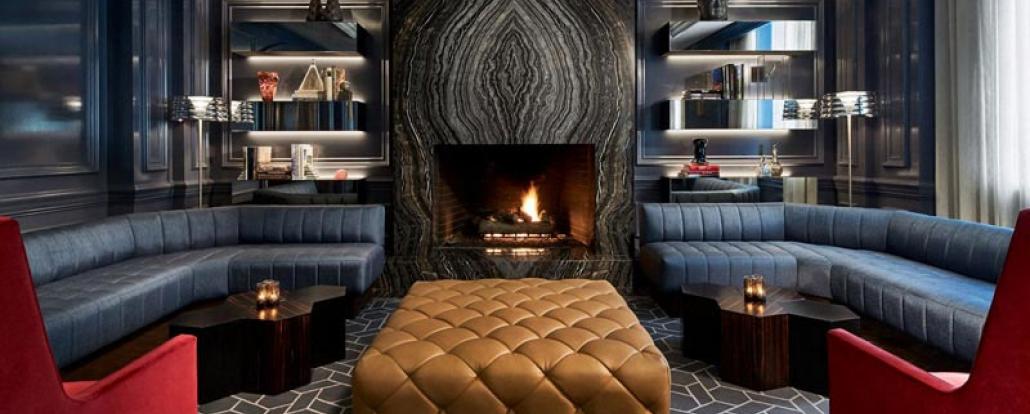 Relax beside the roaring fireplace and enjoy craft cocktails and delicious apps at Quadrant Bar & Lounge in the Ritz-Carlton Washington, DC. This luxe bar and lounge also hosts live jazz music every Saturday night, a perfect complement to the swanky setting. For the ultimate in fine spirits tasting, request a rare reserve from the Vault – a six-foot-high safe which requires the hotel's lead mixologist to don white gloves while pouring your $250 to $5,000 per-two-ounces pour.
Want more DC-area hotel bars with historic pasts or buzzy futures? Check out these these great hotels and continue your exploration of Washington, DC.